Struggling to Grow Food and Beverage Online Sales? Here's What to Do.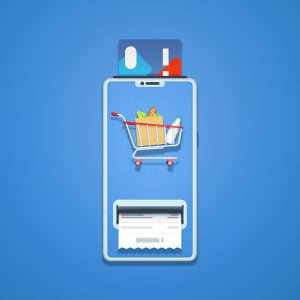 You've got a food and beverage company. You've got an excellent website. Maybe you've even got a steady stream of sales. But you do not see enough sales to generate a sizable stream of revenue. So what are the best ways to grow your online food and beverage sales?
We've got some of the best strategies for you to try.
15 Ways to Grow Food and Beverage Online Sales
Use these tactics and techniques to get more revenue from your food and beverage online sales:
     

Target the right people.

Too often, food and beverage marketing strategies fail because they target the wrong audience or don't target any audience. Audience targeting is arguably the most critical aspect of your marketing strategy since it dictates the channels you use and the messages you present. If you don't know who your target audience is, or if you don't understand your shoppers' behavior, none of your sales growth methods will be effective. So instead, use market research and shopper marketing to understand your customers better and use audience targeting tools to ensure you're reaching them specifically.

     

Optimize for conversions.

Throughout your store and especially on product pages, it's essential to optimize for conversions. Conversion optimization is a combination of many strategies designed to incentivize people to take a specific action – in this case, finalizing a purchase. Improving the visibility of your calls to action (CTAs), tweaking fonts and colors, including more trust signals, and including more compelling photographs are just some ways to boost conversions. The key to effectiveness here is to experiment (like with AB tests) and keep improving.

     

Employ remarketing.

Remarketing (

sometimes called retargeting

) is a strategy designed to appeal to people who have visited your website without making a purchase. Customers will continue seeing ads for your website and your products when they leave. It's relatively simple to implement and can help you reclaim lost sales opportunities.

     

Push newsletter subscriptions.

Gather customer email addresses and manage them across several interrelated lists. Then, send out email newsletters letting your customers know about your latest product offerings and sales. Your subscribers will be among your most loyal customers, so they represent one of your most promising channels for marketing and advertising. Plus, email newsletters are cheap and easy to send.

     

Offer recipes and ideas.

People often make food and beverage purchasing decisions based on recipes they find on the internet. Consider playing into this by offering more recipes and ideas to your target audience.

     

Make it faster and easier to complete an order.

Some customers are interested in buying your food and beverage products but don't want to deal with the hassle of placing an order. You can combat this by making order processing as simple, fast, and straightforward as possible. Optimize for mobile, reduce loading times, accept more payment types, and simplify your forms.

     

Make dynamic recommendations.

Consider upselling your customers by making more dynamic recommendations. For example, suggest products often sold together or make personalized recommendations based on each customer's recent browsing history.

     

Offer a "subscribe and save" option.

Another option is to allow customers to "subscribe and save," buying your products at regular intervals for a small discount. You might make slightly less money for each transaction, but you'll incentivize more total transactions, increasing both sales and revenue.

     

Take advantage of search engine optimization (SEO).

One of the best strategies for increasing food and beverage online sales is search engine optimization (SEO). With this strategy, you'll optimize your website for specific keywords, increasing your visibility in search engines when people search for those terms or terms related to them. It's an easy way to improve your visibility compared to the competition.

 

Stay active on social media.

Post actively across all your social media channels. It's cheap (often free), easy, and it can instantly make your brand top of mind. While you're at it, boost your follower count by reaching out to new people and expanding the content you offer.

 

Create a loyalty program.

Customer loyalty programs

are ideal for encouraging customers to keep coming back for more purchases. These programs are also incredibly flexible, allowing you to structure them in any way you see fit. For example, you might enable customers to earn virtual "points" with each purchase, which they can then spend on specific rewards in the future.

 

Incentivize referrals.

Additionally, it would be best if you considered incentivizing referrals. For example, you might send a free product to a customer who refers a new person to your website or provide them with a discount for their services. As a result, you'll get a steady stream of new customers interested in your website for a relatively small investment.

 

Host contests and interactive events.

Use contests and interactive events to get people involved with your brand. If you're willing to invest a bit upfront (offering a prize and marketing the event), you could get some incredible new exposure for your brand.

 

Imply urgency.

You're going to lose many sales to procrastination. Some of your customers will fill their carts with your food and beverage products, only to abandon them with a vague intention to return at some point in the future. You can eliminate this premature cart abandonment by implying some degree of urgency. Flash sales, limited-time offers, and other "ticking clock" approaches ensure that a more significant percentage of your customers initially follow through on their purchases.

 

Use data to keep improving.

Finally, use data to keep improving. We live in an era where data is abundant, so through a combination of online research, marketing reporting, and customer surveys, you should be able to gather all the information you need to drive even more food and online beverage sales in the future. Furthermore, ensure this data is actionable; each new insight should lead you to meaningful change.
Perfecting Your Approach to Shopper Marketing
Effective shopper marketing means better understanding your target audience, crafting better messaging, and remaining adaptable enough to update and improve your strategy on the fly. That's a lot to ask – but it gets much easier when you have the best resources at your disposal. That's why you should download our latest eBook on the subject, Own the Cart, and start improving your online food and beverage sales today!