Digital Shopper Marketing Agencies Best Practices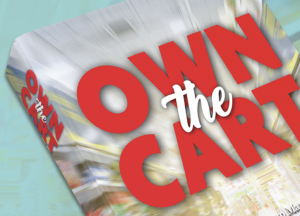 With the help of digital shopper marketing agencies, a set of strategies designed to help you better understand your target audience and appeal to them as precisely as possible; you can earn more visibility for your brand, reach more customers, and secure more sales. But shopper marketing is hard to do by yourself.
Even if you have the technologies, the talent, and the motivation to build a shopper marketing strategy alone, you'll typically see better results if you hire a digital shopper marketing agency to help you. But not all digital shopper marketing agencies can help you in equal measure; you need to be discerning in your decision and choose the best agency for your needs.
Finding the Best Digital Shopper Marketing Agency
Hiring digital shopper marketing agencies will introduce you to new strategies and a more robust set of tools if you team up with seasoned experts who can provide direction and new insights to your campaigns. Your job is to find the best digital shopper marketing agency for your needs, so you can maximize your investment and see better results.
But how do you choose?
You'll need to consider many variables, including price, experience, service packages, and specialty area. But one of the essential qualities of a digital shopper marketing agency is how it approaches the shopper marketing process.
What the Best Digital Shopper Marketing Agencies Do
These are the five things that the best digital shopper marketing agencies do when working with new clients:
Understand the buying journey. The buying journey for most food and beverage shoppers is long and somewhat complicated; 88 percent of consumers visit the grocery store at least once a week, while 74 percent of consumers begin planning their trip 0-7 days before leaving. Over the course of days to years, prospective customers will be introduced to your brand, see your advertising, hear about your products, and eventually notice you in their favorite store. A competent digital marketing agency will help you understand what the buyer journey looks like for your customers and will help you optimize your campaign to better appeal to your target demographics at every stage of the buying journey.


The buying journey can usually be split into five stages: awareness, consideration, purchase, experience, and advocacy. During the awareness stage, customers are just finding out about your products. It's a pivotal time to master the art of first impressions and introduce your key differentiators. During the consideration phase, customers compare you to competitors and decide whether they want to purchase your product. In the purchase phase, customers finalize their decision and ultimately decide to buy your product (hopefully). After that, in the experience phase, customers consume your product and reflect on it; if they like it, they may buy your product and experience it many times. Finally, during the advocacy phase, your most loyal and passionate customers could become evangelists for your brand, helping spread the word about your product's awesomeness.

Understand how to align the trifecta. The "trifecta" for a digital shopper marketing agency is sales, the retailer, and marketing. You need to align these three elements under one strategic umbrella so that these somewhat distinct strategies can work together and complement each other.
In sales, you'll focus on selling your product directly and in high volume. When working with retailers, you'll try to get your product on more store shelves and optimize its positioning to appeal to new shoppers better. And in marketing, you'll promote your brand across various channels so that more people become familiar with it.
Understand how to know the shopper. From our book "Own the Cart, "A consumer becomes a shopper the moment he or she makes the decision to engage with a store, either in person or online." We live in

 the age of big data

. With the abundance of tools designed to facilitate better market research and the amount of data you can draw from your existing customer base, there's no excuse not to understand your key shoppers better.
It's important to address all the critical questions when evaluating how your shoppers think and make purchasing decisions: who, what, when, where, why, and how. For example, who is your target audience, and what do they like to buy? Also, consider when and where they want to buy it, what motivates their purchase, and how they finalize the transaction. The best digital shopper marketing agencies work tirelessly to understand your shoppers better, incorporating retail-specific data to understand them even better.
Develop a shopper marketing plan. Good digital shopper marketing agencies don't improvise their shopper marketing strategy. Instead, they proactively develop a plan and do their best to follow it. Typically, that starts with an overarching goal; your brand's goal might be to increase sales, get more people to sign up for a free trial, earn more retail support, win more category share, or attract new shoppers.
Once there is a clear directive, good digital shopper marketing agencies can work with your brand to devise a clear strategy to achieve that directive.
Target-specific shoppers in the digital age. Finally, digital shopper marketing agencies know how to target specific shoppers in the digital age. Rather than mass marketing to anyone and everyone, their marketing and advertising campaigns are directed to a small yet incredibly relevant audience. Through branding, price adjustments, strategic positioning, bundling, retail relationships, coupon distributions, and other promotions, They can work with you to ensure your products are as relevant and appealing as possible to the people who matter most. In the long run, this can help you win more sales and save money.
Additional Tips for Finding the Best Digital Shopper Marketing Agencies
In addition to finding a digital shopper marketing agency that follows these five directives, the following tips can help you on your journey:
Look for demonstrable results. Don't just take the marketing agency's word for it. Look for verifiable results that prove the agency knows what it's doing.
Prioritize experience. Though it's possible to find new and inexperienced marketing agencies capable of excellent results, it's usually much better to choose an agency that has years of experience.
Consider communication. Good marketing requires collaboration and frequent communication, so choose a partner who prioritizes effective communication with you and your team.
Seek scalability. Finally, seek scalability. Look for a partner who can support you in the present while also being able to scale flexibly with you as your company grows.
Want to learn more about working with digital shopper marketing agencies? We have the perfect resource for you. Our latest eBook, Own the Cart, covers all the basics of shopper marketing you need to know to be successful. And it's completely free! Get your copy here today!