Do you ever wish you had a food and beverage industry cheat sheet?
Whether you're thinking about developing a new food product or you've been in charge of a foodservice establishment for many years, it pays to have a food and beverage industry cheat sheet to help stay up-to-date on the latest industry trends and connected to the most influential industry resources at all times.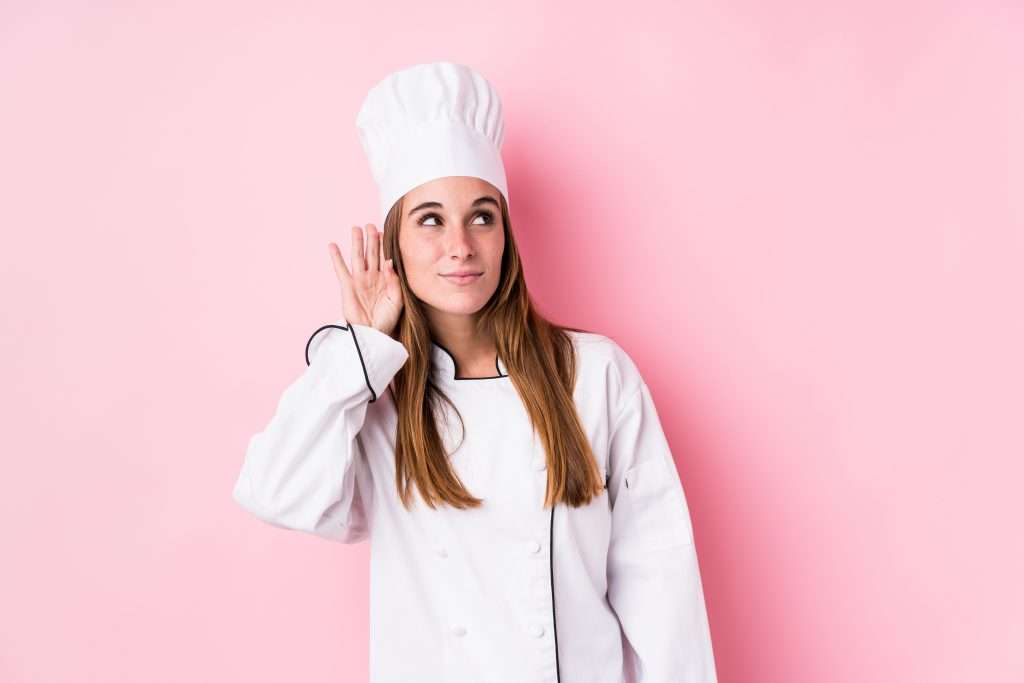 But if you're new to this industry or have never found a foothold in the latest streams of information related to the industry, you might not be sure where to start.
In this article, we'll talk about some of the most crucial modern food and beverage trends you need to know and provide you with a list of resources where you can learn about even more trends and developments relevant to your business – now and in the future.
Food and Beverage Trends (Updated for 2022)
What food and beverage industry cheat sheet would be complete without a trends update?
Let's start by looking at some of the most prominent food and beverage trends that significant publishers and organizations discuss.
Plant-based ingredients. While the number of vegetarians and vegans remains relatively consistent, more people are adopting flexitarian diets and choosing plant-based ingredients over animal-based ones. Several reasons exist, including increased environmental concerns and the diversity of plant-based products now available to consumers. As a result, more customers are looking for food and beverage products made entirely (or at least mostly) from plant sources.
Ethical and sustainable sourcing. Consumers are increasingly concerned about their purchasing decisions'

 ethical and environmental impacts

. Instead of choosing products based entirely on the product's appeal, consumers are considering the practices and impacts of the companies producing those products. Accordingly, it's essential to focus on ethical and sustainable sourcing to stay in line with the latest trends.

Brand transparency. How are customers supposed to trust that you're practicing ethical and sustainable sourcing? How are customers supposed to trust you at all? We live in an era of declining trust in institutions, so it's more important than ever to practice brand transparency. It's important to let people know how your food and beverage products are made and remain open about your company policies.
Casein-free dishes and products. Millions of Americans suffer from lactose intolerance, and casein is a protein found in dairy products that can trigger inflammation and other problematic health effects. Increasingly, food and beverage product developers are turning their attention to casein-free innovations. Can you create dairy alternatives

 that don't feature casein

? Can you develop new food packaging or marketing and positioning strategies that show off the casein-free nature of your items?

Home cooking and convenience. Foodservice establishment owners aren't thrilled about this, but more people are staying home and cooking. People are looking for convenient ways to prepare meals at home, whether that means having ingredients delivered from the grocery store or utilizing subscription "meal in a box" services. If you want to stay up-to-date and appeal to the most people, you need to find ways to make your food and beverage products more accessible and convenient while catering to people who like to stay at home.
Flavors from around the world. What tastes and flavors do consumers prefer today? Instead of focusing on one or two choices, people broaden their palates by seeking tastes and textures from worldwide cuisines. Finding novel, rare ingredients to add to your best dishes could elevate them to new heights and appeal to new audience segments.
Better technology. It goes without saying that the food and beverage world constantly pushes for new technological development, aiding the development and rollout of new, less expensive, further distributed food and beverage products. From RFID chips to assist in better tracking to better manufacturing equipment, all these technologies can improve convenience, lower costs, and increase scalability.
Overall health and wellness. Thanks in part to growing concerns about the Western obesity epidemic and the COVID-19 pandemic, more people are focusing their attention on improving health and wellness. It's not enough to have a tasty or aesthetically pleasing food product; you need to find ways to make it healthier and more rewarding.
Obviously, you don't need to buy into these trends or any of them individually. Still, you should at least be aware of them to strategically accommodate them (and avoid being dominated by your competitors).
More Food and Beverage Industry Cheat Sheet Stuff (Resources: Trends, News, and More)
So how did we learn about these trends? How can you learn about more trends? And how can you ensure that you stay updated with the latest resources and information relevant to your business?
Our food and beverage industry cheat sheet continues…these are some of the best resources we have:
It's much easier to stay connected and up-to-date when you have professional partners supporting you. That's one reason NewPoint Marketing clients typically see such impressive results; we're here to help you find the resources and information you need to succeed. So if you're interested in learning more about our agency or our approach to applying trends research to marketing, or if you're ready to start a new campaign, contact us today!