6 Principles to Enhance Your Food Brand's Website
We all know that social media is the gateway to the consumer, but it's very time consuming and can be very expensive. As an emerging food brand, you need to get in front of the consumer, (check out our blog for more information on social media marketing) but also need to be mindful of your overall budget. Email campaigns are the most effective way to connect with your target audience, but you can't bank on the consumer opening your email right away. What if they want to learn more? They'd turn to your food brand's website.
*For more information on what to do after you launch your food brand's website, check out our blog here.
Social media and email campaigns offer a way to be transparent with the consumer and build brand loyalty and trust. This helps your food brand's reputation as a quality product. But if you don't put the time, effort, and design into your website, you run the risk of harming your food brand's reputation. You NEVER want the consumer to equate a poor website with poor quality of your food product.
We've included 6 Principles to help your food brand build and manage a quality website.
1. Have basic information upfront
Having basic information at the forefront of your website, whether on the homepage, at the bottom of every page or a separate About page, provides an ease-of-access for the viewer. They'll want to know where to buy your food product, how to contact your customer service department, and your price on average. The best advice we have is to include a "Buy Now" button at the top of every page on your website! Our other tip is to be sure to include your Contact information and FAQ's at the forefront of your website design.
2. Capture the experience and stir the emotions
This comes down to your food brand's story. Your food brand's story is how you relate to the consumer. Your food brand's website is a place to highlight your brand story — highlighting the value of your product, the emotions surrounding your product's use, and how your business came to be. For example, Budweiser's brand story is it's American history and time-tested recipe. Their website is full of Clydesdale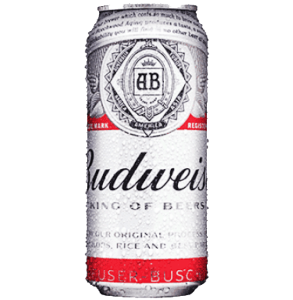 carriages, their old-timy packages, and landmarks of St. Louis. On your website, you're not limited by packaging sizes or regulations. You can go into detail, offering transparency and intimacy for the consumer which again, is building brand loyalty.
3. Stake a Unique Claim
What about your brand makes you better than your competitors? Your food brand needs to have a brand position that sticks in the consumer's mind. Your food brand's website must highlight what about your food brand makes you better than your competitor and a better choice for the consumer.
4. What's new?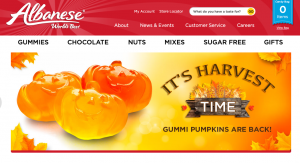 Your website needs to be timely. Are you offering any Limited Time Offers, like Albanese gummies? Or what about Starbuck's yearly release of the Pumpkin Spice Latte? Have a new product launching? Share that on your food brand's website!
5. Keep it simple
Clearly define what your goals are for your food brand's website. You need to convey what you offer, who your brand is, and why the consumer should choose you. But be careful not to force it. Remember, how you portray your food brand on your website ties to how your consumers view you. Don't be pushy! Your website should be concise and visually appealing; which brings us to #6.
6. Design Matters
Have enough negative space that your website doesn't appear cluttered. Your food brand's website design should highlight what you're all about; THE FOOD!!! We find that the best images to capture your food, are photographs.
Have quality photographs of your food and your packaging that you put front and center on your website. Your website design should be consistent with your packaging, too. Consider your fonts, colors, and overall appearance when building a food brand website that is indicative of your product's quality.
For more of our tips on website design, check out our blog.
Do these tips really create a quality food brand website?
YES! SiteBuilderReport published a post with 42 Examples of Inspiring Food Websites. All of the food brands' websites include an about page, coincide with their brand story, and are designed surrounding photography.
If you would like to learn more about building a quality website for your food brand, please reach out to the NewPoint team. If you are interested in more food marketing topics, please visit our "Food for Thought" page. Alternatively, check out NewPoint's book: Moving Your Brand Up the Food Chain.
*Bonus Tip:
Be mindful of these 4 fundamentals:
Connection
Interactivity
Ease of Access
Designed for the visitor