an Essential Vitamin for Every Growing Food Company
Think New Markets, New Flavors . . . New Anything = Food Innovation
If you're a regional or smaller food manufacturer trying to hold your own against the behemoth national brands, embracing and promoting your true local self can prove to be a real competitive advantage. But even the consumer looking for "simpler" food sources isn't really that simple. They still want more choices, more convenience and more value from their food brands—which means manufacturers large and small have to reinvent their products or look to food innovation, no matter how commoditized their category might seem to be.
Take milk, for example. A more traditional, unoriginal, staple-item food you cannot find. Right now, market forces have wholesale prices so low they barely cover the cost of production. So, what are successful manufacturers doing?
1. Introducing Micro-Dairies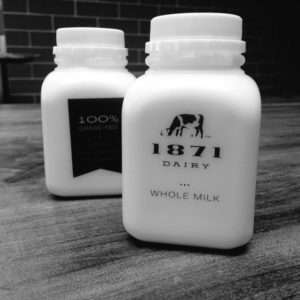 In a recent New York Times article, Trinity Valley Farms owner, Branden Brown looks at food innovation differently as he points out that, "…farmers have three options: You get a niche…you get bigger, or you get out of dairy farming."
So, producers like Brown and 1871 Dairy's Travis Pyykkonen are working to differentiate and expand their margins with concepts like on-site milk bars, specialty-flavor milk varieties and even a return to door-step bottle delivery.
2. Putting a Flip on Packaging
Greek-style is taking the yogurt world by storm, growing from just 6% of the total yogurt category in 2010 to owning more than a third by 2014.*
But, rather than simply ride the wave, shooting star Chobani® Greek yogurt is capitalizing by bringing its own food innovation packaging ideas to the table—such as its Flip® product line that allows yogurt lovers to conveniently "flip" and mix in a serving of extra feature ingredients at the moment of consumption.
3. Adding Much More Than Chocolate Syrup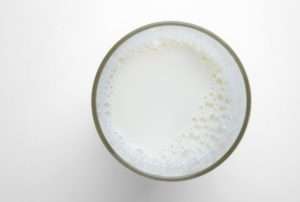 Maybe you've seen the rise of grass-fed or "gently pasteurized" milk that is creamier with more nutrients. But value-added milk (which has grown more than 20% in the past three years)* can be far more unconventional.
While Denmark's Arla Food will soon roll out a line of "fizzy" carbonated milk beverages, a company in Japan has introduced a new protein-enhanced cheese snack that improves liver function after drinking alcohol.
Do You Have Any Crazy (food innovation) Ideas?
If necessity is the mother of invention, branding is the rich uncle. When you're ready to maximize the profit potential of your next "crazy" idea, NewPoint Marketing can partner with you for food innovation and help move your brand up the food chain.
* Source: Southeast United Dairy Industry Association, Inc., 2016 Southern Dairy Conference presentation by Cheryl Hayn