Looking to Drive Foodservice Business? Start with B2B Growth Marketing Strategy
In the foodservice marketing world, it's all about reaching the right people with the right message – but that's hard to do when you're busy juggling other priorities like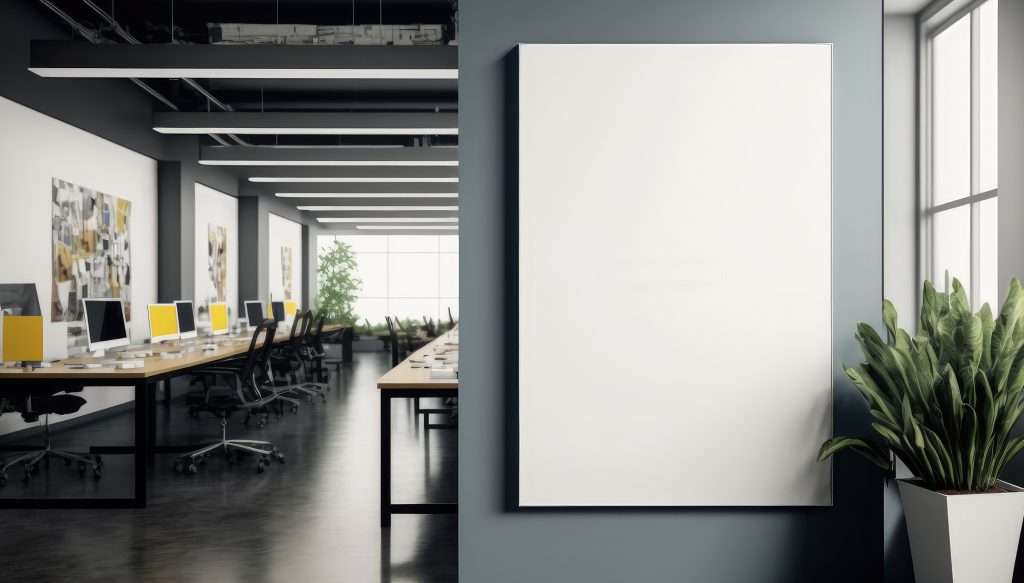 developing new products and keeping costs low. It's even more challenging if you don't have much B2B growth marketing knowledge or experience – which is where foodservice marketing agencies come into play.
Why is a B2B marketing agency so valuable? And how should your foodservice brand approach work with one?
CPG vs. B2B Marketing: Choosing a B2B Growth Marketing Program with a Foodservice Marketing Agency
First, let's review some differences between conventional CPG (or B2C) marketing and B2B growth marketing.
The most notable difference is the target audience. Strategic and procedural differences in strategies stem from this difference in the target audience. In CPG marketing, food brands are focused on the end consumers, appealing to customers who are browsing the web for specific food products or shopping in a local grocery store. B2B foodservice brands are typically trying to reach restaurants, c-stores, food processors, distributors or institutions – in other words, businesses rather than consumers.
This presents several unique challenges for B2B foodservice brands.
Industrial challenges. In addition to selling a food product, B2B foodservice brands are tasked with trying to solve industrial challenges. It's not enough to convince a paying customer that your food product is tasty; you have to show that it's easy to distribute, has a tangible brand benefit, and can be packaged and stored effectively.
Connecting to decision makers. When casting a wide net, reaching the right people is relatively easy. But in a B2B space, you'll need to connect with decision-makers within businesses that fit your target customer model. It's hard enough to find prospective businesses – and you'll need to go further to reach the right people within your target organization.
Proving value. How do you prove that your product, among all the others, is worth carrying? It's about more than just convincing a prospective buyer that the product is good. It must be highly efficient, cost-effective, and conducive to the target's overall strategy.
Catering to a niche audience. To be an effective marketer in this space, you must also cater to a niche audience. You need to know who your customers are, inside and out, so all your messaging reaches the right people with the right messages.
You can't effectively solve these steep challenges with a simple Google search or a team of inexperienced freelancers. Working with a food service marketing agency is usually much better if you want to achieve sustainable B2B growth.
Foodservice Advertising Agency That Specializes in B2B Growth Marketing
There are countless ways to market your business and product, and foodservice marketing agencies can help you determine which strategies are best – and how to implement them.
These are some of the top offers of these firms:
Market/sales analysis

Distributor marketing programs

Pitch decks

Creative sales collateral

Tradeshow and event marketing strategies

Drip email campaigns

Direct mail

Digital video and display ads

Web design

Inbound marketing strategies
Key Tips for Success
If you want to maximize your chances of success, these are some essential tips for your B2B foodservice company to follow.
Choose the right agency. If you're going to work with an agency, it's important to work with the best possible fit. Different agencies have different specialty areas, so it pays to work with a firm that understands B2B marketing and the unique challenges of food and beverage brands (like NewPoint Marketing). On top of that, you'll need to consider the agency's credentials, including the collective experience of the people who work there, reviews and testimonials, pricing, and strategic approach, among other factors. Not all marketing agencies are created equally.
Master the touchpoints. In the foodservice world, there are

 four to five times as many touchpoints

 as you'll find in retail. Instead of merely convincing a mother in the checkout aisle of a grocery store to purchase your product, you'll be reaching out to business decision-makers via email, social media, phone calls, and formal meetings. It's important to make an impression and secure positive steps forward at each link in this chain.

Get in early. It would be best if you were fast and early, especially when it comes to capitalizing on trends. If you've innovated a new food product or are trying to cater to a burgeoning new fad, act quickly to get ahead of your competition. In some cases, this requires you to spend more time and money on your work; in others, it's more important to increase strategic decisiveness.
Truly understand your customers. B2B marketing gets much easier when you truly understand your customers. In fact, you could argue that a business can't succeed until it has a solid grasp of how its target audience thinks and acts. Consider not only their target demographics but their biggest challenges, their biggest priorities, and how they want to form partnerships with others. Remember, you're offering a solution – an element of value to each customer.
Segment your strategies. It's essential, and arguably necessary, to target different customers in different ways. However, it's also important to experiment with your tactics, so you can figure out what works best for each niche. You can do both if you learn to segment your strategies appropriately; don't just use the same tired approach for everyone.
Learn from mistakes. Learn lessons from all your mistakes – and the mistakes of your competitors. Pay attention to when marketing and advertising strategies go wrong, get feedback from lost sales, and use all this new information to fuel newer, better B2B marketing strategies. Your foodservice marketing agency can help you do this.
Are you looking to work with a B2B marketing agency that understands the biggest challenges in foodservice marketing? Or are you just trying to get more value from your existing marketing and advertising efforts? We can help. Contact us for a free consultation today!