Player-Coach or Full-Service Food Marketing Firm
Running a hard-working, results-oriented full-service food marketing firm and growing food brands wasn't always my plan. I found myself here by paying attention to what drives me to succeed professionally, which, in turn, is based on something personal.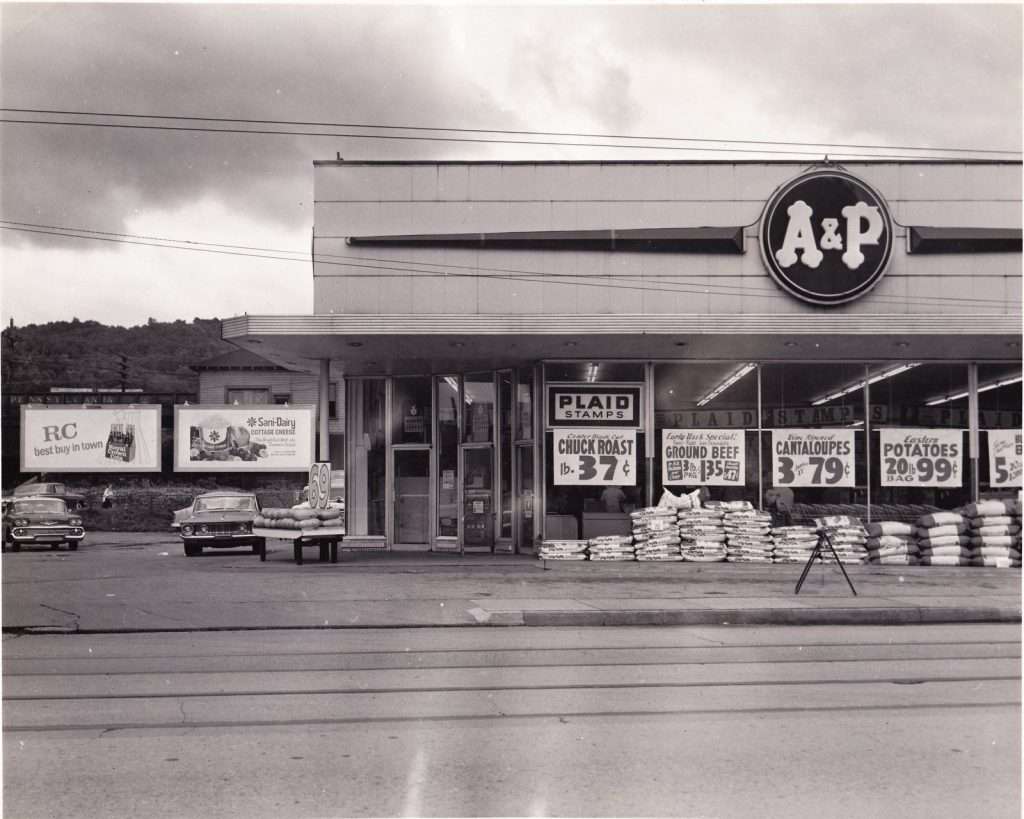 One of my fondest childhood memories is of my grandfather's A&P grocery store in Tiffin, Ohio. If we were lucky enough, my sister and I would get to spend Saturday night at my grandparents' house, attend church the next morning, and then—the highlight of the day—we would stop by the store my grandfather managed. Back in the 1960's grocery stores were closed on Sunday.
A closed grocery store is a magical place for a five- or six-year-old kid. We had the run of the store. Zipping up and down center-of-store aisles that were stacked tall with products, check out our breath in the frozen food freezers, and, of course, getting shooed away from the candy aisle and playing on the checkout lanes.
I fell in love with the place.
Today, the grocery store aisle still has a hold on me. I can't just run in for a jar of spaghetti sauce or lettuce greens without pausing to check out a new product or packaging upgrade. If I am shopping for the week with my wife, she will hear me say "I'll catch up" more than once while I jot down a few notes on my phone or sneak a few pics of a new product. No other consumer retail outlet can match the supermarket as a highly competitive intersection of constantly evolving trends, innovation, and new product launches.
Given the right mix of vision, great products, and some resources, NewPoint is here to help emerging food brands grow market share within this consumer-driven space. Sometimes we act like a full-service marketing firm. Other times, we come alongside your small team and serve in a "Player-Coach" role.
As a "Player-Coach," NewPoint takes on an advisor role – sometimes talking through strategies and tactics, doing small projects that help move sales. But in "Player-Coach," a kind of self-service mode, the food brand does most of the work leveraging the same drive and moxie that got them where they are.
Clients that qualify to be included in a "Player-Coach" relationship with my team all exhibit the same few qualities:
Sales: Qualifying food brands are in the market and generate some sales levels, typically over $150,000 and under $1,000,000. Sales are also a good indicator of the quality of the product.
Cash-Flow: Qualifying food brands have enough cash flow to pay for at least 3 hours a week of coaching. I'm happy to talk through this part if you have questions.
Vision: whether you envision growing the brand into a family business or selling to a large food company or investment firm, qualifying food brands can articulate their vision for growth.
Are you a food brand with some sales cash-flow and vision looking to increase sales? Please reach out to the NewPoint team — interested in food marketing topics? Please visit our "Intel" page or check out my book: Moving Your Brand Up the Food Chain.