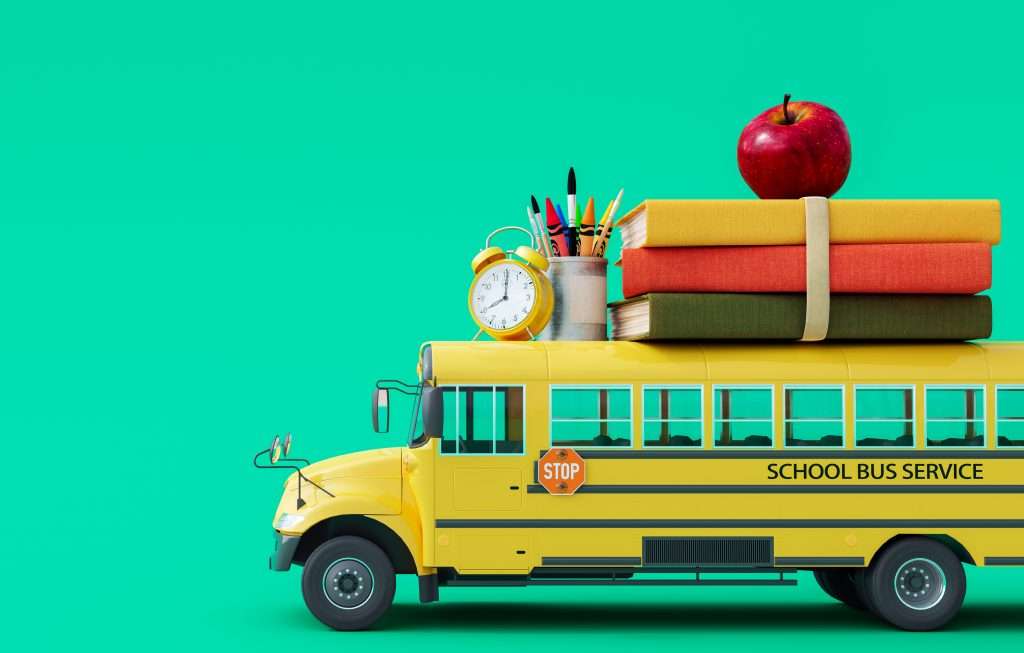 Tips for Using Back to School Marketing for Food and Beverage Brands
It's almost time to go back to school, so if you manage food and beverage brands, it's time to start back-to-school marketing. What exactly is back-to-school marketing, and how can you optimize it for results?
Why Use Back to School Marketing?
How is back-to-school marketing different than other kinds of marketing? Why should you spend any time, money, or effort on back-to-school marketing when you could spend it at any additional time of the year?
     

Relevance.

Back-to-school marketing allows you to increase your relevance to your target audience. For example, busy parents will be thinking about how to equip their children for success in school best, and you have the opportunity to message them directly about school nutrition or after-school snacks. Likewise, children will be excited, nervous, or both about the coming school year, and you have the opportunity to message them about how your food and beverage products might make things a bit easier.

     

Spending increases.

Consumers

spend about $268 per child

on back-to-school items, including pens, paper, apparel, backpacks, accessories, and other supplies. These studies don't tell you that parents and children are also spending significant amounts of money on food and beverage products. They will buy convenient breakfast items, cool food, and beverage products for packed lunches and after-school meals. They may also be more likely to purchase food and beverage products on the go, in the middle of their back-to-school shopping trips. You can take advantage of consumer spending increases if you time your marketing and advertising correctly.

     

Potential market appeal.

This is potentially an opportunity to broaden your market appeal. You can reposition your brand, or some of your specific products, to be more appealing to children going back to school – or be more attractive to the parents doing the shopping. You could win loyal customers for life and significantly increase your revenue if done right.

     

An excuse to offer incentives.

Many foods and beverage brands love back-to-school marketing because it's a perfect excuse to offer new incentives, like exclusive discounts, bundled offers, or customer loyalty rewards. Of course, these incentive strategies can technically work any year. Still, consumers may be interested if you label them as tied to your back-to-school marketing strategy.
Top Tips for Back to School Marketing for Food and Beverage Brands
What best ways to leverage the power of back-to-school marketing if you're a food and beverage brand?
     

Start early.

It's important to get started as early as possible. In most areas, school starts between August and September, so if you wait until August or September to start marketing, you'll miss out on the back-to-school rush. Ideally, you'll create marketing in July or even June, when parents are just beginning to think about the coming school year. Then, of course, you can make a more significant push as the return to school gets closer, but you need to start planting seeds early to take full advantage of this time.

     

Choose the right products.

Not all of your food and beverage products will be a good fit for back-to-school marketing. Ideally, the products you push will be appealing to children, appealing to parents, or appealing to both. They should also fill some specific niches, such as convenient after school snacks, fitting perfectly into a sack lunch, or being quick and convenient for families shopping. Think carefully about your current product selection and figure out which of these products will be the best fit.

     

Demonstrate how these products fit into school life.

Don't just assume that children and parents will immediately understand why your products are relevant. Instead, explain the school relevance; how do most people use this product?

     

Appeal to both children and parents.

Back-to-school marketing isn't just for children, nor is it just for parents. It's your chance to appeal to both. Parents do much of the spending, but children can be very persuasive, so ensure you target both audiences.

     

Offer significant discounts.

Parents are always looking for ways to save money, so consider offering significant discounts or other purchasing incentives during this time. Also, keep an eye on your competitors' offers and try to beat them.

     

Start raising awareness on social media.

Social media is one of the best platforms for back-to-school marketing since it's inexpensive and offers incredible potential reach. It's also an excellent opportunity to hit people with quick, incidental messaging, building their awareness early. Consider starting your campaign with photos, videos, and promotions across your social media channels; you can start incorporating other channels from there.

     

Conduct a social media contest.

One of the best ways to build brand awareness is to

conduct a social media contest

. Encourage your followers to share your content, tag a friend, or create content of their own with an associated hashtag. Each person who participates can be entered to win a significant prize, such as a gift card or an oversized ticket item. It's a great way to incentivize participation and get more people talking about your brand during this critical period.

     

Tap into the power of a drip-email campaign.

Drip email campaigns are powerful because they're inexpensive and easy to automate. Once you design the campaign, it will run on its own, regularly hitting your subscribers with new messages. As the return to school gets closer, your messages can get increasingly urgent, driving parents to action or reminding them of discounts they may have otherwise forgotten.

     

Listen to your audience.

Finally, spend time listening to your audience. As you pursue this marketing strategy, you will get comments and feedback from your customers. Are they excited about the discounts you're offering? Do they seem to love the products you're pushing? Do they have any suggestions for the future?
Managing a back-to-school marketing campaign is difficult, especially if you're on a time crunch. But everything gets much easier when you have an expert shopper marketing agency working by your side. 
At NewPoint Marketing, your success is our success – so contact us today to learn how we can help you master the art of back-to-school marketing!