FACT: The U.S. is home to 87.5 million Millennials (ages 18 to 29).
The infographic below will provide valuable insight on how to market—successfully—to this growing demographic in America. Because, the fact is, it will only continue to grow.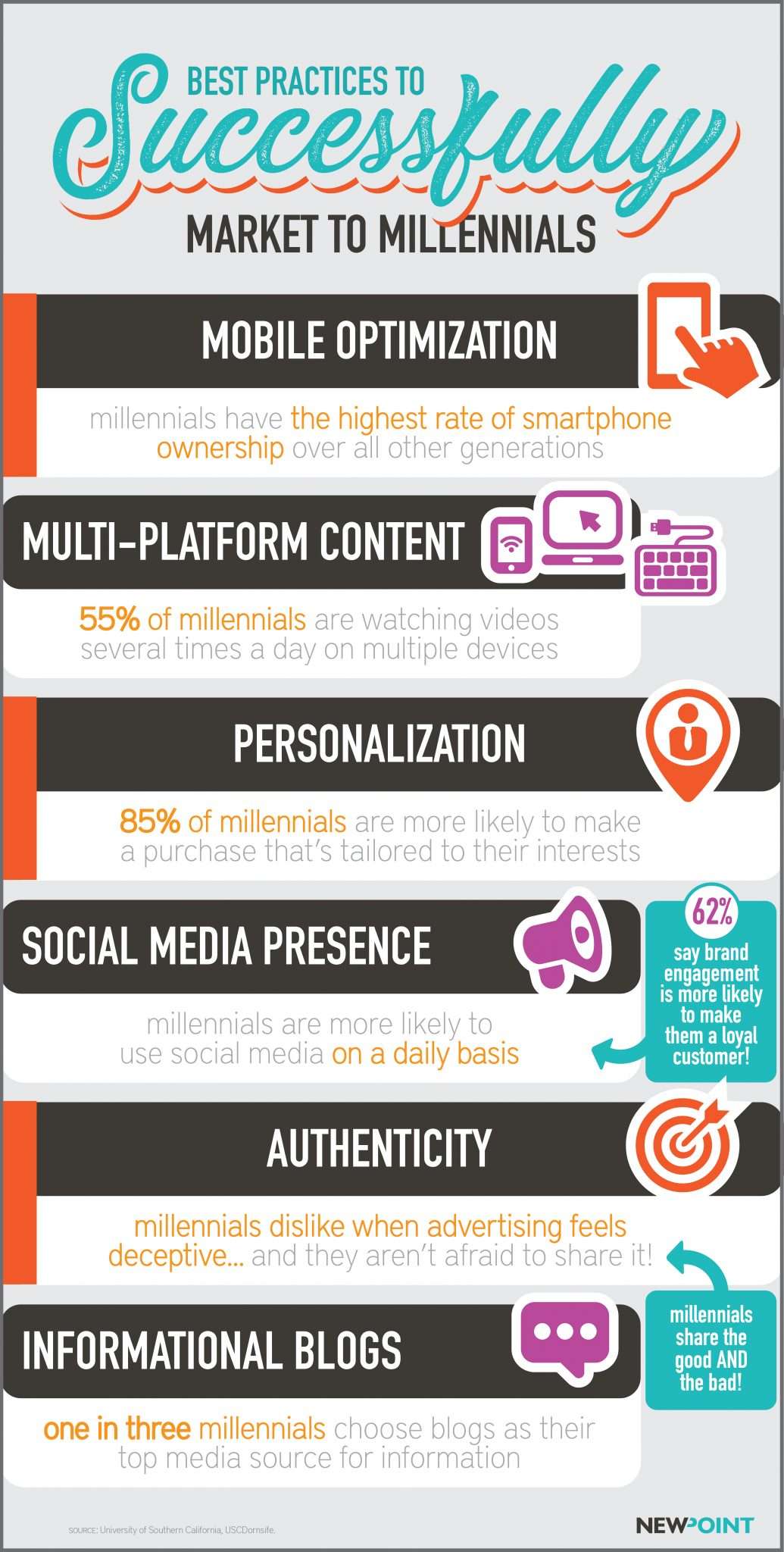 Millennials are a key consumer demographic for online marketers.
Learn how to market your product or service to your target audience and, as a result, you just might gain a loyal consumer! NewPoint can help make this happen.
For questions or to learn more about how to market to millennials, please reach out to the NewPoint team. If you are interested in more food marketing topics, please visit our "Intel" page — you can also check out NewPoint's book: Moving Your Brand Up the Food Chain.
(Information obtained from the University of Southern California's Online Master of Science in Applied Psychology.)