Innovative food packaging: promote your brand's corporate social responsibility awareness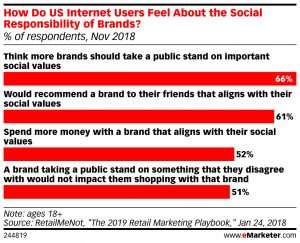 Millennials are driving the rise of corporate social responsibility (CSR). According to eMarketer, a recent survey by RetailMeNot, two-thirds of internet users ages 18 and older said more brands should take a public stand on important social values. And over half said that even if they disagree with a company's position, that won't impact their likelihood to purchase from that brand.
This fact translates to a very high probability that adopting a CSR initiative will grow your bottom line as up to 52% of US internet users saying they want to spend money with brands that share their values.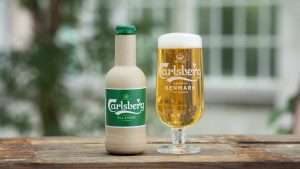 Start with the most visible: Innovative food packaging
I was struck by an article about a new paper bottle, Carlsburg beer packaging.  Although glass and can packaging are recyclable, beer brands have a strong tradition in developing packaging innovation. A beer brand's goal may be to differentiate on the shelf, but in this case, they are providing a case study– and a technology – to help reduce single-use bottles while retaining the traditional bottle shape.
National Geographic has the facts, and people are listening. Single-use plastic is a problem and a growing concern with a population that is worried about the environment.
Boxed Water is an excellent example of a company build on a CSR mission. Scratch beneath the obvious value proposition of box vs. plastic container, and one can find another story about the virtues of their innovative packaging: One truck's worth of bottled water, Boxed Water, can deliver 26 trucks' worth of cartoned water.
Box instead of single-use plastic, a fraction of the shipping energy and associated pollution. These two items alone make up a Millennial's dream product line – one for which they will pay a premium.
Get your CSR message to the masses
Sharing your CSR value propositions on your website is not enough. CSR efforts need to be incorporated into your marketing plan. You need to give people what they want! Brands and organizations that bring positive change to their community and the world are highly valued.
With 65 percent of Millennials actively use Facebook, it makes sense to start sharing your CSR stories to engage your audience and let them know your CSR efforts are real.
Does this topic spark interest in exploring your "CSR" brand message? Please reach out to the NewPoint team — interested in food marketing topics? Please visit our "Intel" page or check out my book: Moving Your Brand Up the Food Chain.