Good Food Expo Get On the Shelf Panel: What Are Food Buyers Looking For?
That was the first question at the "Get On The Shelf" panel at the Good Food Expo held mid-March 2019 at the University of Illinois Chicago west loop campus. I was invited to act as the moderator for this panel which included, Kelly Cosgrove, New Business Development Director, Fortune Fish & Gourmet, Buddy Levin, Local Purchasing Associate Coordinator, Whole Foods Market, Tyler Lowell, Managing Partner, C.A. Fortune, Katie Paul, Executive Director, KeHE Distributors, LLC, and Julie Smolyansky, CEO, Lifeway Foods.
This post features Julie Smolyansky, President & Chief Executive Officer of Lifeway Foods, the #1 maker of Kefir food products and Buddy Levin, Local Purchasing Associate Coordinator, Whole Foods Market, who are answering the question: "What Are Food Buyers Looking For?" from 2 different viewpoints – food brand and food buyer.
Moderator: Julie has been on the front lines as a real brand trying to get on the shelf. Since you have been doing this since the beginning, I will start with you.
What have you learned over the years about what buyers are looking for, and then I'd like to flip that around to find out what the buyers think of that or distributors that try to get their customers' products on the shelf for their clients.
Julie Smolyansky: Thank you. Well, what worked before is not working anymore for us. We're expected to play like the big boys play today. In the beginning, we used many guerrilla tactics, stemming from a passion, and having a high-quality product that consumers demand. I'm looking in the audience, one of the very first meetings I ever had was with KeHE.
They took a meeting with myself and my father over 20 years ago, so really pioneered the kefir category and helped us. I think it starts with a crazy level of passion from entrepreneurs who really believe in their brand with a laser-sharp focus and have a commitment that is ready to go to war. What worked and the way that the food industry was 30 years ago and the way that it is today is entirely different. There's so much invested in the startup as well as innovation happening. It's cutthroat in a way that I've never seen it. To get on the shelf, we never paid slotting before to get on the shelf ever. All of our growth and placement has always been conservative and organic.
As we learned in developing a market is that you don't want to flood the market with your product before you have the capacity to produce enough product to maintain your shelf space—afford the marketing and to build the community support around your products. So we went really slow, and we developed the category space but to get that meeting we used gorilla tactics. For instance, I would even get on the phone and pretend to be a customer calling every retailer that I could in a zip code and then the retailer would eventually call the distributor and say, "Hey, we want this product."
Retailers would eventually call us; therefore we didn't pay slotting fee because you have to know what you can leverage here. So if they're calling you, then they need to fill the need. So filling a need and coming to the retailer is, I think, really critical. If a retailer sees that their consumer base is asking for a particular product, or attributes from a product, or a specific brand, and today that looks different than what it looked like 30 years ago. Today I would say it is probably coming through Instagram. First, a laser-sharp vision and belief in your product is number one.
Moderator: So I think that's great from a brand point of view, get on the shelf. I think the other perspective then is from the buyer's point of view. The competitive landscape for a grocery store today is incredible. Every supermarket is working to gain market share against the competition.
Buddy, maybe you can speak to the same question from a food buyer's perspective: what are you looking for in a food brand when considering adding them to your plan-o-gram or shelf.
Buddy Levin: Absolutely. I do want to provide a quick background on how we do review products. We review products on a rolling monthly basis by category. So dropping off your product at a store is likely not going to get you very far. We review multiple categories at a time each month. There are typically one or two people reviewing your products depending on which category or which department you're trying to sell into at our stores. Being patient and persistent is essential. We're reviewing hundreds, sometimes thousands of products per category. It takes time for the category managers and buyers to review those categories.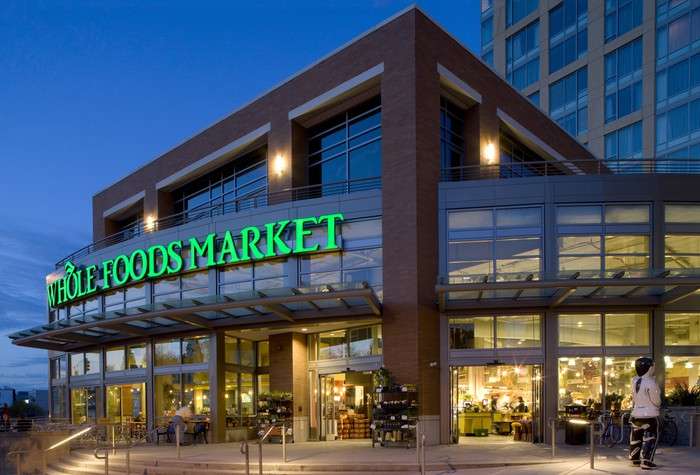 Knowing your retailer, Whole Foods Market does have extremely strict quality standards, so we'd like those products to be ready. We want you to do your research ahead of time. We don't carry products with high-fructose corn syrup, artificial colors, flavors, preservatives and do not want to see submissions with those ingredients in them.
We want our suppliers to know these standards.
We want you to be retail-ready.
Do you have nutrition facts?
Do you have ingredient decks?
Are your claims on your packaging third-party verified?
Those are some of the things we'd like to see polished before we even get those submissions. Part of my role is to help emerging local brands, so there are things that we can work with you on.
We don't expect it to be 100% polished, but we do want you to do your research ahead of time, know your customer base, understand your consumers. You know your product way better than we do. We usually don't take in-person meetings right away. We like to review your product. If we're interested, we will follow up with you at that time.
More to come from the Good Food Expo Panel
We'll be posting more of the Q&A with the Good Food Expo panel in the coming weeks including Q&A with Julie and Buddy as well as experts from KeHe Distributors, Fortune Fish & Gourmet, and C.A. Fortune. If you have any questions or would like to learn more about the Good Food Expo or NewPoint, please reach out to the NewPoint team — interested in more food marketing topics? Please visit our "Intel" page or check out my book: Moving Your Brand Up the Food Chain.