As I touched on in my previous blog in the series, Food Brand Pricing is key in maximizing your business. In my last blog, the strategy I brought up focused more on the competition you face. Now, I'm switching gears to focus more on the consumers and maximizing their willingness to pay (WTP). One reason this strategy is so effective is that it can grab those profits that your company might have missed with a cost plus strategy.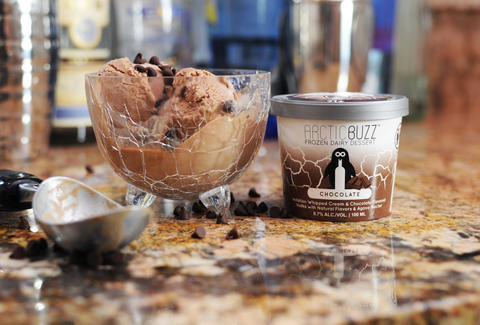 In some businesses, you have a unique food/beverage product, one that is truly differentiated from the market.
Our client, Arctic Buzz, released a vodka infused ice cream, but there was almost no competition to base their price off of.
In the previous strategy, this would leave you disadvantaged. However, this strategy is more value based, and you derive your price from how much a customer would pay for it.
Keep in mind that Food Brand Pricing strategies aren't a one size fits all; It is crucial to utilize the one that best fits your company and current market. I am providing you with the keys to this maximizing strategy.
There are several factors that will affect this price and you can adjust depending on your target market:
Market trends
Consumer income
Scarcity of the product
Quality of the product
How trendy the product is
Based on these components, you will be able to leverage your product and maximize the price you charge.
You should now have an understanding of how consumers develop price sensitivity. Here are some tips on how to find an optimal price from data and other forms of research.
Food Brand Pricing: Determining Consumer's Price Range
Major Food Brands have the luxury of spending large amounts of capital on market data and business metrics to optimize pricing. However, in smaller businesses, the opportunity for this is small, yet it's just as powerful. So, how do you find this information?
Market Data
For big companies, this is analyzing industry reports, market forecasts and other data points. But for small businesses, such as yourself, you can make store checks and analyze prices on shelves, look into industry magazines, and check up on public industry reports to get a better understanding of recent trends.
Customer Surveys
This tool will allow you to truly gain a better understanding of your consumer at little cost.
Direct Survey: Ask consumers directly how much they would pay for your good
Indirect Survey: Give consumers a collection of goods and services
Utilize the results by getting an even better understanding of consumer price ranges; you should be able to aim at certain demographics strategically.
Customer Research
While leveraging the customer surveys, you can also utilize customer interviews, focus groups, and purchase data to get a better understanding of your target customer. This piece of the strategy will take a little more capital than the rest, but it can help nail down your final price.
These options are challenging for any business to do, let alone a small business. These components are areas that our team here at NewPoint excels at, whether that be developing customer surveys, analyzing market data, or utilizing interest groups.
Investing in pricing within your business now will allow you to maximize your business in the future.
If you have any questions or would like to learn more about NewPoint, please reach out to the NewPoint team — interested in more food marketing topics? Please visit our "Intel" page or check out the book: Moving Your Brand Up the Food Chain.