The NewPoint
Extended Team
Strategic Partnerships
Size [and Partnerships] Matter
Smaller by design, NewPoint keeps pricing sharp and offers world-class marketing services by leveraging strategic partnerships to deliver a full scope of services for our clients. From individual projects to complete turnkey programs, NewPoint's goal is to help our clients grow their businesses.
For NewPoint clients this can include:
R&D Menu Development
Whether it's creating innovative menu ideas for foodservice penetration or consumer-engaging recipes that expand your retail brand's appeal, NewPoint can align your objectives with the right culinary and other commercial kitchen experts.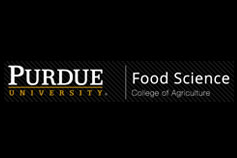 Purdue University Food Sciences
NewPoint has partnered with globally-acclaimed Purdue University Food Sciences to support our food brand clients, as well as conduct our Emerging Food Brands Conference. Top international food manufacturers and brands like Kraft and Pepsi, on down to start-up emerging brands, engage Purdue Food Sciences to create shelf-stable, safe products with correct processing formulation and efficient manufacturing programs.
Value-Added Development & Production
NewPoint partners with a select group of highly regarded food science consultants, called on across food categories from value-add proteins to sauces, to develop proprietary food flavor profiles and cost-efficient co-manufacturing.
Research, Specialty Creative & Production
NewPoint partners with several top-tier qualitative and quantitative research firms that specialize in the food industry. They work with food brands and top restaurant chains to gain insights and move forward innovation initiatives that ignite growth and ensure category relevance. NewPoint will request formal estimates from all our research partners, when awarded the project.
Specialty Creative & Production
While NewPoint has an internal design and content writing team, we also maintain relationships with experts in packaging, illustration, video production, food photography and consulting that we can call on to help drive brand and marketing plan strategies.