There is a perfect social media platform for every food brand marketing plan, but the hard part is finding that perfect match.

There are many different social media platforms food brands could choose to use when marketing their business. Though if chosen poorly, your social media marketing plan could fail. For this reason, it is crucial to determine which social media platform is right for your marketing needs. Consider utilizing multiple platforms to appeal to a larger target audience. We list some of the top social media platforms used today, and why your food brand should consider them to align with your social media marketing plan.
Facebook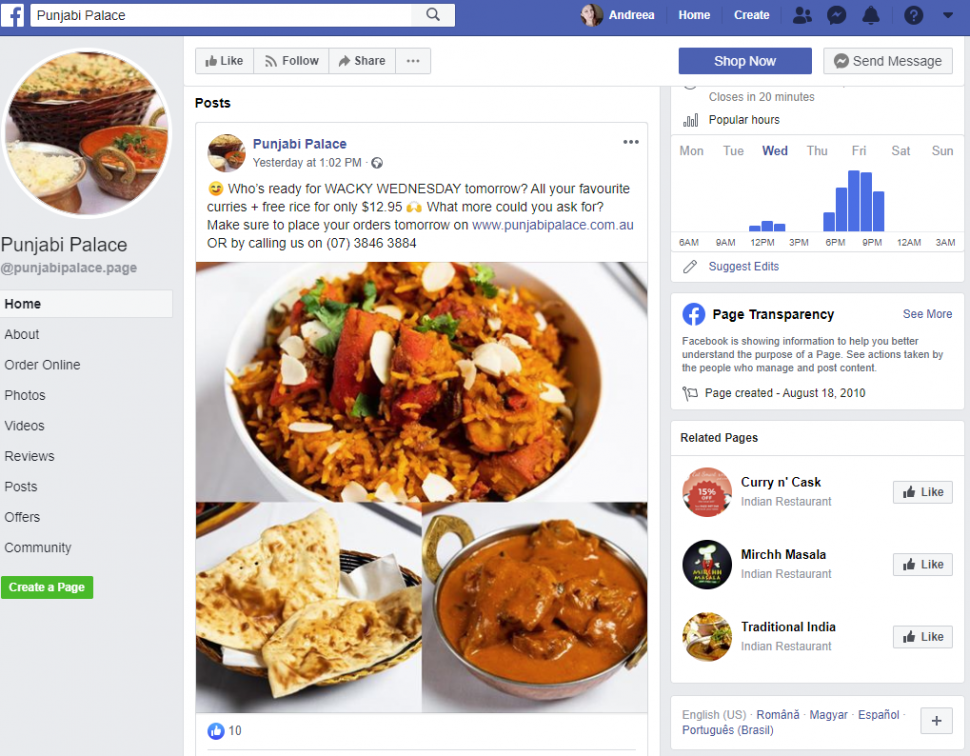 Facebook is used primarily among people 18 years-old up to those older than 65. You can post photos/videos, contests, questions, and other types of short posts! It is a great platform to use if you are looking to promote new products. Another great thing it offers is creating private groups. The group function allows you to turn a customer base into a community. Facebook provides the highest return on investment if your food brand can post frequently.
LinkedIn
LinkedIn is for businesses. Most users 25 to 65 years-old. This social media platform is for business to business marketing. LinkedIn is a more formal social media platform since the tone is a professional one, instead of Facebook, which is more communal and conversational. LinkedIn users do not check-in as frequently as other platforms, so an important thing to note is that your engagement may be lower. An upside to this is that audiences do not expect regular postings.
Twitter
Twitter is a popular app for those around the ages of 18 to 50. Twitter's purpose is to give its users information and content from all over the internet. Short and sweet is the key to Twitter due to the platform's character limits. This comes with a challenge to your writers, as the posts need to stay informative, captivating, and creative. Links to articles and other source material is the most common type of post on Twitter. The short blurbs are optimal for updating your target audiences on what is happening with your food brand.
Instagram
Instagram has over 500 million users! Over half of its users check Instagram multiple times a day. With it's function to share photos and videos, it's incredibly effective for food brands looking to raise brand awareness. Other features include live videos, short clips in their "Stories" tool, and creates a fear-of-missing-out among audiences. A useful tool for broadening your social media marketing plan to use multiple platforms is that Instagram allows you to link Twitter and Facebook accounts! An Instagram post can be automatically shared on Twitter or Facebook with the touch of a button, making your food brand's social media campaign more efficient.
Pinterest
Users 18 to 65, Pinterest users are wildly varied in demographics. Pinterest targets people who are perhaps artists, designers, decorators, cooks, and those looking for some creative inspiration. Posts are visuals, whether a photo, collage, or video, that includes a link elsewhere on the internet. It is a great way to promote visual content that you create.
Now, these are only five of the most popular social media platforms used throughout the entire world. Some other platforms many food brands use are YouTube, Snapchat, TikTok, etc. In the end, choosing a social media platform is all up to you. It is what you believe will benefit your food brand the most and will help the business in the long run.
If you have any questions or would like to learn more about food brand social media, please reach out to the NewPoint team. If you are interested in more food marketing topics, please visit our Food for Thought page or check out NewPoint's Patrick Nycz's book: Moving Your Brand Up the Food Chain.