Keep Up-to-Date on B2B Marketing Services Trends 👍
B2B marketing, the act of marketing and selling to other businesses (rather than direct consumers), can be challenging, even if you have significant experience in the field. Your responsibilities to stay up-to-date with B2B marketing services trends include better understanding your target market, devising and executing campaigns to market your business and sell to prospects, and analyzing your results so you can do better in the future.
This is a lot to ask of a single person or even a single department. That's why most brands that require B2B marketing end up enlisting the help of B2B marketing services. But what are the latest trends in B2B marketing, and how can you use these trends to your advantage?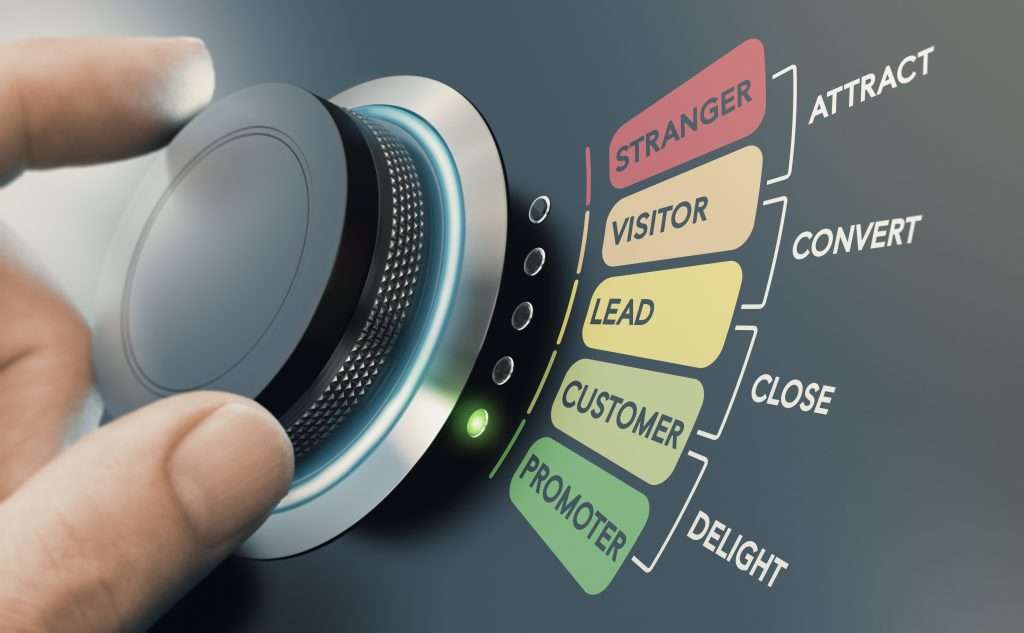 The Biggest Trends in B2B Marketing Services
These are some of the latest trends developing in the B2B marketing world:
Audience-centric services.

For starters, we're seeing a surge in interest in audience-centric services. In marketing, market research and better audience understanding have always been necessary. Arguably, audience understanding is a practical prerequisite if you want any strategies to succeed. 
But today, our tools for conducting market research and better understanding audiences are much more sophisticated and much more accessible. As a result, there's no longer any excuse not to have hyper-targeted campaigns that reach your prospects almost individually. 
Increasingly, B2B marketing agencies are offering more robust, in-depth audience research tools – and campaigns designed to reach your audience members specifically.
Sales and marketing team alignment.

B2B marketing is essential, but it's really only one half of the equation. If you want to get the most value out of your marketing campaign and see a reasonable return on investment (ROI), it needs to be paired with a complementary sales strategy. In a B2B environment, most business representatives don't make impulsive decisions; they require a carefully nurtured relationship and many touchpoints before being prepared to move forward. Accordingly, more marketing agencies are offering sales and marketing team alignment services. How can these departments work together to see better results overall?

Tradeshow and event marketing.

The COVID-19 pandemic brought tradeshow and event marketing to a practical halt. Many brands turned to the power of video conferencing and virtual tradeshows to close the gap, and these were marginally successful. Still, brands and professionals are ready to jump back into the physical world of tradeshow and event marketing. Today's events are more powerful and important than ever, especially now that they have the potential to reach more people with both physical and virtual connection options.

More integrated, multichannel campaigns.

The omnichannel approach is growing in popularity for several reasons. First, people are engaging with brands and discovering new information in many different ways; if you isolate your campaign to only one channel or a small selection of different channels, you'll miss out on entire sections of your audience. That's why more marketing firms are offering integrated, multichannel campaigns that allow you to keep your brand and messaging consistent across many different engaging platforms.

Relationship building and support.

B2B sales success is contingent on your ability to build and nurture relationships. Most buyers only want to move forward with a contract or partnership once they legitimately trust your expertise. That's why more marketing firms are offering relationship-building and support services. It's not enough to advertise heavily or bombard your prospects with marketing collateral; you have to reach them on a human level.

Human, authentic interactions.

Similarly, we're seeing increasing B2B marketing firms focused on human, authentic interactions. Across all marketing, advertising, and sales campaigns, there's been a shift to more natural voices, personalized materials, and authentic experiences for your prospects. Unfortunately, authenticity is in short supply these days, so B2B marketers are trying to close the gap.

Dynamic ads and retargeting.

Retargeting ads have been popular for many years, but they remain a solid addition to most B2B marketing service lineups. These ads are designed to reach people who have already interacted with your brand in one form or another; because these prospects already have some familiarity with you, the messages are typically much more effective. In addition, dynamic ads add a new layer of relevance, automatically allowing you to adjust your ad positioning for the person viewing it.

AI and machine learning.

In 2021,

47 percent of marketers increased their spending

on AI. Artificial intelligence (AI) and machine learning (ML) are taking over the marketing world, working their way into many different tools and processes to understand complex data sets better and make sophisticated recommendations.

Automation and hands-off processes.

Humans will always be important in B2B marketing, but most companies want to minimize human interactions and manual effort as much as possible. That's why more businesses are looking for B2B marketing services that rely on automation and hands-off processes. Automated marketing is faster, cheaper, and in most cases, more reliable.

Smarter analytics.

Comprehensive analytics are the best way to understand how your campaign is performing and how to improve it. Today's B2B marketing tools are more advanced than ever, providing you with nearly endless insights from even relatively small data sets.
How to Find the Best B2B Marketing Services Provider
B2B marketing services have the potential to help you increase your visibility, brand equity, and of course, your sales – but this isn't a guarantee. If you want to find a better B2B marketing partner, follow these tips:
Find an industry expert. A marketing agency best serves most brands

 with specific experience in your field. In other words, you should have an industry expert at your side. This way, you'll get better recommendations that align with your goals and your target audience.

Do your due diligence.

Don't go with the first marketing agency you stumble across; do your due diligence and ensure this organization has the credentials necessary to help you achieve your vision.

Build a true partnership.

B2B is much easier when you have a genuine partner working with you. Focus on relationship building and mutual trust to see better results.
At NewPoint Marketing, we offer a wide range of B2B marketing services meant to support and guide brands in the food and beverage marketing world. So if you're looking for more information on B2B marketing, or if you're ready for a free consultation, contact us today!