Food and Beverage Branding Agency adds Value to Your Brand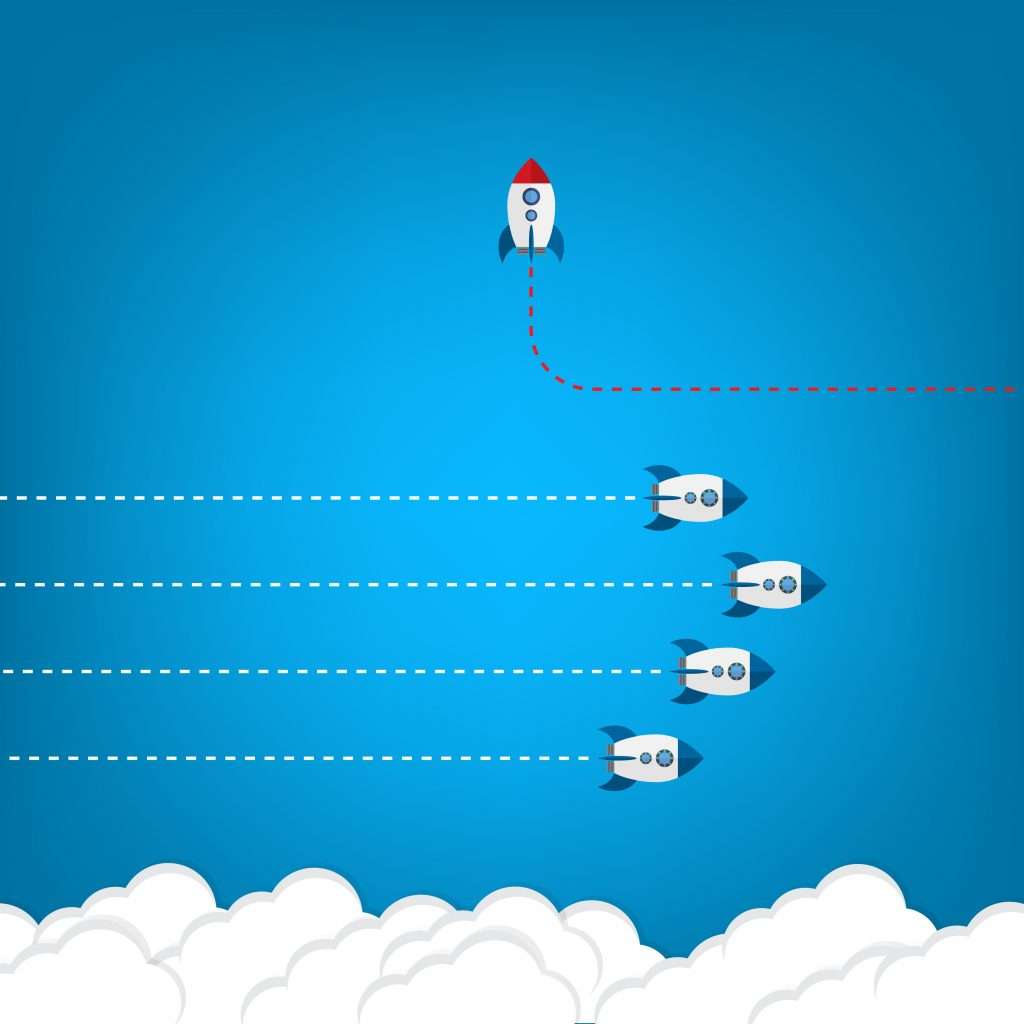 Branding is one of the most powerful tools in your arsenal for building your company's reputation, improving the visibility and sales of your food and beverage products, and bolstering your chances of long-term success. 
With the help of a food and beverage branding agency, you can design and begin using a brand worthy of your culinary innovations that will genuinely reach your customers.
But what exactly is a food and beverage branding agency, and why is it so valuable?
What Is a Brand?
A brand is a collection of identity markers that allow an individual or organization to differentiate itself from others. These identity markers take the form of names, symbols, terms, designs, colors, tone of voice, and many other features.
For example, a McDonald's cheeseburger is distinct from other cheeseburgers; it's only sold at McDonald's restaurants and uses consistent ingredients and processes, so customers have a consistent experience. In addition, the McDonald's name, the golden arches, the cheeseburger itself, and even the interior design of each restaurant are all elements of the McDonald's brand.
Branding can be obvious or subtle and can present itself in various forms. For example, is the signature orange color on Reese's peanut butter cup wrappers officially trademarked? It can only be legally used to market candy products by the Hershey Company. 
You probably have hundreds of macro and micro brand experiences each day – and you may not even consciously realize you have them.
Why Is Food and Beverage Branding Valuable?
Why is food and beverage branding this important?
First impressions. When shopping for a cereal box, you can't immediately taste the contents of each box. Instead, you're forced to rely on the exterior appearance of each box. This is where branding is critically important; if you can make an excellent first impression with your target audience, you can significantly increase sales.
Instant communication. Sometimes, brands are used as a form of instant communication with your audience. Specific colors, names, and design elements naturally suggest the type of product you're selling and the experience you want your customers to have.
Familiarity and consistency. When customers have repeated experiences with your brand, they eventually become familiar with it – as long as your branding efforts and product quality are consistent. This can be incredibly powerful for stimulating brand loyalty and repeat purchases. Once people find a food or beverage product they like in a particular category, they're often unwilling to switch to a competitor; if powerful enough, your brand becomes "sticky." This effect is so powerful that it can make customers choose a technically inferior product over a superior one – and there are real-world examples that prove it.
For example, when Coca-Cola developed "New Coke," blind taste tests revealed that consumers overwhelmingly preferred New Coke to "Old Coke." Still, because the classic Coca-Cola brand and formula was so familiar, this marketing effort failed spectacularly.
Memorability. Branding is also helpful for improving memorability across all your marketing campaigns. For example, suppose you effectively show off the brand in your advertising, and your product on store shelves reflects those messaging efforts. In that case, people will be much more likely to recognize you and eventually make a purchase. This effect becomes more potent as you scale up your marketing and advertising efforts.
Marketing cohesion. Speaking of marketing, it's also essential to understand your brand as the core foundation of all your marketing efforts. With your brand at the center of all your messaging strategies, your marketing and advertising will become more consistent – and, therefore, more powerful.
Competitive differentiation. Finally, branding is your most powerful tool for competitive differentiation. Even if you had a functionally identical core product (which we don't recommend), you could make your product more exciting, engaging, and appealing to your target audience.
What Is a Food and Beverage Branding Agency?
A food and beverage branding agency is an organization that converts a non-differentiated commodity product line to a brand that commands higher prices, better retail margins, and value to stakeholders.  
They can help you with things like:
Market research. Before you even start brainstorming, you need to understand your target market. Who are the people that are going to buy this product? How do they see the world? And most importantly, how can you create a brand that specifically appeals to them?
Competitive research. A critical element of a successful brand is differentiating itself from the competition. That means you must spend time on competitive research before putting together any ideas. You may want to borrow some concepts from competitors, so people know what your food or beverage product is trying to be, but it's even more critical to develop a truly unique brand that stands out from the rest.
Creative brainstorming. Brand brainstorming best functions as a collaborative effort. In the early stages of your branding efforts, you'll inform your branding agency about your ideas for the brand, your goals, and any objectives you have for the finished brand. If you have any initial ideas for the design or name, you can volunteer them. Then, the branding agency will work internally to practice creative brainstorming, developing novel concepts, and playing around with different ideas to see what fits your organization or product the best.
Naming. Product names in the food and beverage world range from straightforward to more abstract and suggestive. Because the product's name will be central to your marketing and advertising, and because it's usually the first thing people will notice, it's critically important to get it right. Your branding agency will work hard to find your product's perfect name, target demographics, and competitive environment.
Concepting, positioning, and design. A brand is much more than just a name, however. Your branding agency will also help you with concepting, positioning, and design. What overall feeling is this brand meant to evoke? What abstract concepts does it represent? What are its core values, and what does its design suggest? Which colors should be used? What does the logo look like? What is the brand voice, and how should it be utilized? There are dozens of little decisions that need to be made here, and they all need to be cohesive as a singular identity.
Creation of brand identity and guidelines. Don't worry; you won't need to remember your brand's little aspects in your working memory. Your food and beverage branding agency will create a set of brand identity guidelines for you, documenting precisely what your brand is and how it should be used in various applications.s
Marketing and advertising support. Typically, your branding agency will be able to support you in your marketing and advertising efforts as well. Depending on the nature of the agency, they may be able to provide marketing and advertising services directly. Even if they don't, they can provide you with advice and direction on how to use your brand in marketing and advertising strategies of your own.
Rebranding. Do you already have a brand in place? However, do you feel like your brand is outdated, or does it no longer fit with the concept of your product? Food and beverage branding agencies can also help you with rebranding, taking the elements of the brand that work and combining them with new concepts and designs that refresh and elevate the product.
Why Hire a Professional Food and Beverage Branding Agency?
So why should you hire a professional food and beverage branding agency?
Differentiate your brand. There are already thousands of food and product brands in active circulation, and there are probably dozens of products somewhat similar to yours. To stand out on supermarket shelves or to restauranteurs, you need a branding that distinguishes you. A professional agency can help you nail this element.
Develop a professional look. Technically anyone can make a brand, but most people don't know what they're doing. Professional branding agencies have teams of experienced, creative graphic designers and marketing experts who can work together to make your food and beverage product look polished and impressive.
Explore more options. When working with a branding agency, you'll usually see many different comps before you're forced to make a final decision; you'll get to see different names, logos, and branding concepts to create a more effective decision. As a result, you'll have more control over the branding process, and you can rest assured knowing you ultimately developed the best possible brand.
Get actionable advice. It's not just about the initial branding. A food and beverage branding agency will help you understand and utilize the brand to its fullest potential, ensuring you comply with brand standards and guiding you in using the brand in your marketing and advertising efforts.
Garner further support. Are you confused about aspects of your brand? Do you need advice on a future rebranding effort? Your food and beverage branding agency will be there to help with these matters as well.
Delve into new strategies. Because many branding agencies also function as marketing and advertising agencies, your food and beverage branding agency will probably be capable of helping you design and execute new marketing efforts to promote your brand.
Are you ready to build an impactful, customer-centric brand for your food and beverage company or a new product you're about to unveil? Or are you interested in a rebranding effort for a food and beverage product that hasn't sold as well as it could? NewPoint Marketing is here to help. Contact us for a free consultation today!