Do You Need a Shopper Marketing Agency?
You may have heard of shopper marketing, but what exactly is a shopper marketing agency?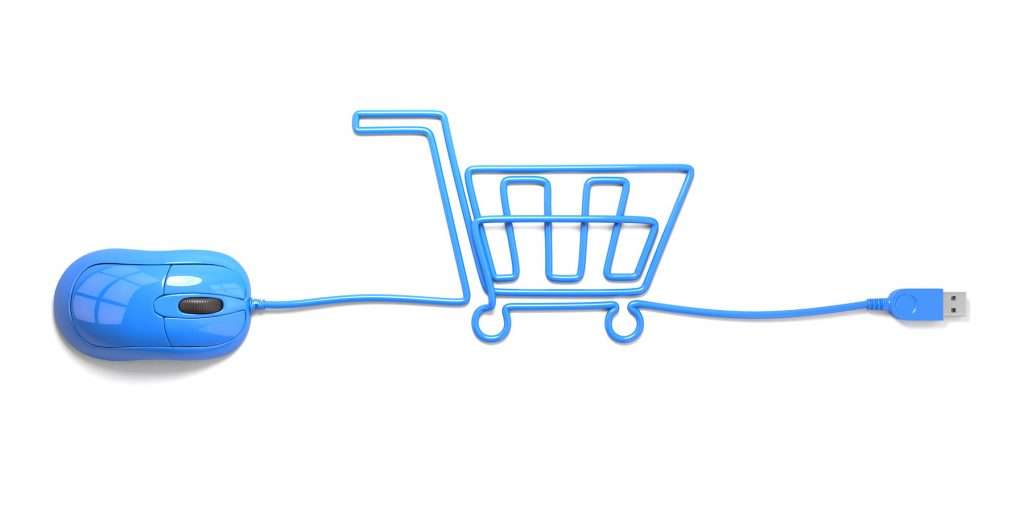 In case you aren't familiar, "shopper marketing" is a hot buzzword in the food and beverage marketing world, referring to the process of optimizing the customer experience for your specific target audience. 
Shopper marketing agencies are organizations that help you gather information, implement strategies, and execute tactics to see better results – but that's an overly simplistic definition.
Let's dig into the finer details of what makes a shopper marketing agency work, and how a shopper marketing agency can help you achieve your long-term goals.
What Does a Shopper Marketing Agency Do?
What are the central responsibilities of a shopper marketing agency?
Depending on the agency you're reviewing, you might find the agency is full service, offering a wide range of different supportive services, or focused on one specific area. No matter what, the agency will focus on providing services in the context of shopper marketing, making your business more appealing to your target customers.
Most shopper marketing agencies offer some combination of the following:
     

Market research.

Shopper marketing always begins with a thorough understanding of your target market, which is why most shopper marketing agencies offer comprehensive market research for their clients.

     

Competitive research.

To take things a step further, most shopper marketing agencies also provide competitive analysis, helping you better understand your top competitors.

     

Branding.

If you need help developing a brand for your business, or a specific food product you're creating, shopper marketing agencies can help. They can help you with everything from concepting to packaging, ensuring you present this product (and your business) in the best possible light.

     

B2B and B2C marketing.

Most shopper marketing agencies have specialties

in both B2B and B2C marketing

; in other words, they can help you with marketing strategies regardless of whether you're trying to reach businesses or end consumers. Marketing tactics include a wide range of different approaches, including but not limited to search engine optimization (SEO), social media marketing, email marketing, and traditional forms of marketing like billboards and radio ads.

     

Digital advertising.

Shopper marketing agencies can also help you with digital advertising, employing pay-per-click (PPC) campaigns to help you reach more people in your target audience and convert them.

     

Promotional campaign development.

Are you trying to come up with an idea for your next contest? Or do you need a sharp campaign to promote your latest product? Shopper marketing agencies can help you with this.

     

Coordination with stores.

Shopper marketing agencies for CPG food and beverage brands also work closely with retailers, helping to design and execute high-impact, consumer-centric strategies. They can ensure your product is placed and advertised to maximize consumer interest in stores.
Why Is a Shopper Marketing Agency Beneficial?
Why is a shopper marketing agency useful for your brand? The short answer is that your marketing agency will help you earn more customers, generate more revenue, and ultimately improve the stability and growth of your business.
But if we dig a little deeper, we find the following:
     

True expertise.

When you work with a shopper marketing agency, you'll instantly be connected with some of the most experienced people in the industry. The leaders of this agency are intimately familiar with the details of shopper marketing. You'll get access to even more refined expertise if you choose a shopper marketing agency focused on food and beverage brands.

     

A team of experts.

If you have the marketing budget, you might be able to hire one or two full-time marketers for your organization, handling marketing and advertising affairs internally. But when you work with an agency, you'll get access to an entire, robust team of specialized experts. Instead of building a team from scratch and limiting the number of people you hire, you can get access to a wide range of specialists.

     

Connections and resources.

Experienced shopper marketing agencies also have access to valuable connections and resources. For example, they can reach out to retailers on your behalf and provide you with systems and technologies you might have difficulty accessing on your own.

     

Scalability.

One of the key advantages of working with a shopper marketing agency is access to scalability. For example, if you're a new business just starting out, you can begin with an entry-level package and pay a minimum rate for all your marketing basics. Then, when your brand grows in popularity, and you have more revenue to work with, you can upgrade your package with the same agency and get access to a much more comprehensive range of services.

     

Affordability and ROI.

Shopper marketing agencies are also surprisingly affordable. Initially, you might question this premise since you might end up paying thousands or even tens of thousands of dollars per month for their support. But to understand the actual value of an agency, you have to look at their

return on investment, or ROI

. In other words, how much value is this agency bringing to your organization compared to what you're paying? Generally speaking, agencies have a higher ROI than other options.

     

Accountability.

Agencies want to keep your business. They're incentivized to see your progress as their progress, since happy customers will keep enlisting their services. Accordingly, most agencies hold themselves accountable for seeing meaningful, measurable results. If your growth is slower than you anticipated, or if a strategy isn't working, the agency will take it upon itself to increase efforts and make a difference.
Choosing the Best Shopper Marketing Agency
There are many shopper marketing agencies to choose from, so how can you choose the best fit for you? First, you'll need to consider your business priorities, including your budget and current strengths and weaknesses. From there, consider:
     

Experience.

How long has this agency been in business? How many customers has it served?

     

Reviews.

What do previous clients have to say about this agency? Did they get the results they were hoping for?

     

Knowledge and expertise.

Do the people at this agency seem to know what they're talking about? Is there a whole team of experts who will be dedicated to your brand?

     

Your working experience.

Is it easy to reach these people? Can you have an easy conversation that leads to mutual understanding?
It's not hard to see why working with a shopper marketing agency is so beneficial, but finding one and getting started can be tricky. That's why we make it easy for new food and beverage businesses to create a fruitful working relationship with us. 
Contact us today to learn more about our services – or begin your first consultation for free!