Every true-blue brand builder has one:
A target goal in mind, a destination on the sales-and-revenue chart to reach . . . a new point.
You can probably guess where this is going.
This idea of helping food businesses elevate their brands and reach new sales heights was the organizing principle behind the team at NewPoint.
Like a mountaineering guide, we're here for your climb.
And, with vast experience around food marketing terrain, we've got several ways to help you get from where you are now to your new point.
NewPoint Food Brand Marketing for Every Sales Channel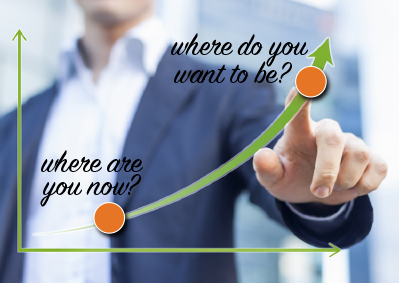 If you want to move your brand up the food chain, start your journey with the agency that wrote the book.
Our founder, Forbes Agency Council Member, and Good Food Accelerator Mentor, Patrick Nycz, condensed his 30+ years of marketing experience for local and regional food brands with much bigger entrepreneurial aspirations.
Moving Your Brand Up the Food Chain is a guide for accelerating growth. It will help you learn how to get your product on the shelf, keep it on the shelf and claim more outstanding market share. It's also an excellent introduction to NewPoint's approach to marketing success.
That approach is often two-pronged. It includes helping food manufacturers make inroads with retailers and exploring a multichannel B2B sales plan to spur growth.
Retail Two Ways
Maybe you're trying to secure shelf space for the first time. Or, perhaps, you're looking to expand your retail distribution. Either way, both involve making a case to category buyers that are more than, Looking at the quality of my products and seeing how popular they are with my fans.
But demonstrating consumer demand is just one piece of the puzzle.
We've had to help many a food manufacturer put themselves in the buyer's shoe category – those key decision-makers choosing what products to sell as part of their store's inventory.
Your fans aren't necessarily their customers (yet).
And they don't want the onus on them to make their customers fall in love with your product.
Also, their shelves are probably already crammed with similar effects unless your product is innovative. This means someone will likely have to go to make room for yours.
This is where NewPoint's dual pedigree in CPG and B2B marketing strategy pays off.
We can clarify, craft, and communicate your brand's value to consumers and category buyers.
First, you need consumer-focused marketing to spread awareness and drive your products and consumers' demand to your new retailer. This includes everything from developing eye-catching packaging designs to creating effective promotional campaigns. And you can bet that your category buyer will appreciate your efforts in getting your product off their shelves, not just on them.
At NewPoint, we have experience in various cost-effective CPG marketing tactics for generating awareness and encouraging product trials. Here a just a few we're hot on right now…
Shopper Marketing
Shopper marketing engages and influences consumers near the point of purchase or along the shopper journey leading up to it. We get so stoked about this tactic our VP of Account Services & Media Lead wrote an e-book about it. Owning the Cart condenses Stephanie Bossung's decades of experience leading shopper marketing projects. These projects brought together some of the biggest food brands and retailers for mutual benefit.
OTT Advertising
OTT stands for "over-the-top" and refers to internet-streaming services that are an alternative to traditional cable TV. As previously mentioned in Forbes, we love OTT advertising for our clients for several reasons.
It's wide-reaching. With cord-cutting being a trend in recent years, former cable watchers are jumping to OTT services. This year, 154 million Americans are using at least one OTT service. By 2027, that number's expected to more than double. We made a brand debut to 13 million of those current users in a budget-friendly fashion for one of our clients during last year's critical holiday sales season.
It's targeted. Unlike traditional TV, OTT lets you target specific demographics or geography that aligns with your target consumer.
It's more engaging. Because OTT audiences actively choose the content they watch, they tend to be more tuned. This creates more significant potential for brand recall and message retention.
It's personalized. OTT ads can also be personalized based on user preferences, viewing history, and demographics, increasing the odds of driving conversion.
It's non-skippable. Unlike the ads you're used to skipping on YouTube, most OTT services allow advertisers to opt for non-skippable playing.
It offers enhanced analytics. Detailed analytics and performance metrics provide insights into ad reach, engagement, completion rates, and other key performance indicators. This data can be leveraged to measure their campaigns' effectiveness, optimize targeting strategies, and refine their messaging for better results.
It allows for flexible creativity. OTT platforms allow for more creative and interactive ad formats than traditional TV. Brands can experiment with various ad lengths, designs, and interactive elements to create immersive and engaging experiences. This flexibility enables advertisers to explore new avenues for storytelling and brand promotion.
TikTok, Instagram, and Other Social Platforms
As we've previously detailed in Forbes, social media, particularly TikTok with the popular hashtag #TikTokMadeMeBuyIt, is the contemporary version of "As Seen On TV." Eighty-seven percent of shoppers search for new products online – a serious chunk of that searching occurs on social media.
Users are looking for friends' recommendations, influencer picks, and aggregate review scores, and if you're not findable and active on there, you can be missing out. Over the years, NewPoint's helped numerous brands boost their "social status" to help move the needle for in-store and online sales.
Tying CPG and B2B Marketing Together
Once you have CPG marketing, you need category buyer-focused marketing to demonstrate your market potential to retailers. Retailers themselves are distinct customer food manufacturers that need to consider apart from individual consumers. A more specific customer concerns issues beyond taste, price, and nutritional value. Pitch decks, branded sales sheets, and a comprehensive marketing plan that showcases your mix of CPG marketing tactics go a long way toward establishing a fruitful partnership.
The right mix of CPG and B2B marketing can create a "virtuous cycle." CPG marketing can generate consumer demand that attracts retailers' interest. Meanwhile, B2B marketing can foster new retail partnerships that open doors to more CPG marketing opportunities.
Foodservice, C-Stores, Private Label & More
One of our strengths is taking the big-picture view for clients.
If the goal is more sales, plain and simple, there are often new sales channels beyond retail that are ripe for business. Those opportunities may be found in foodservice, c-stores, private label, institutional and bulk channels. Once again, our deep background in B2B marketing proves invaluable to our clients.
Whether preparing an impressive expo presence for an industry tradeshow or aligning your product-and-service offerings with foodservice trends, NewPoint can help manufacturers navigate the complex and diverse landscape of potential B2B customers with custom-tailored strategies that may your strengths speak to their needs.
So…What's Your NewPoint?
As the one-stop shop for food and beverage manufacturers looking to grow their business, we're ready to discuss your specific sales-growth goals and how we can help you chart the course to get there.
At NewPoint, we're intelligent and nimble yet offer a wide range of turnkey services tailored to meet food manufacturers' specific needs in all channels.
We've got a deep understanding of the food and beverage industry. And with years of experience working with diverse clients, we're well-positioned to help manufacturers achieve their goals and take their business to the next level.
If you want to grow your food business, you owe it to yourself to try NewPoint.