Food Brand & the Social Media Creative Agency
There are billions of users active on social media, and most of us use social media more than we'd like to admit. It's a technologically impressive and intellectually immersive media space with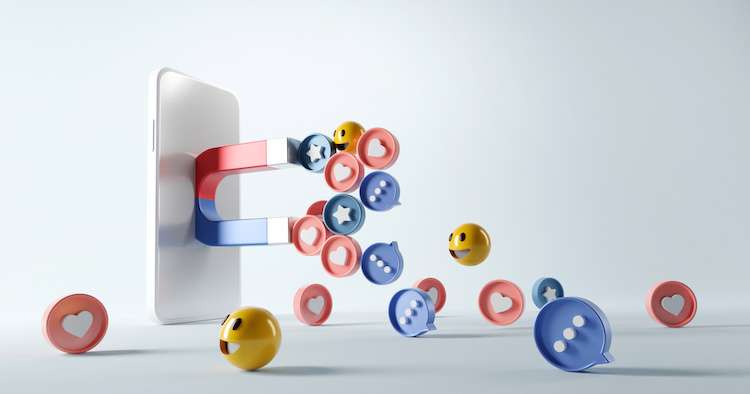 practically unlimited potential for brands that know how to harness its full power. Unfortunately, many food brands struggle with social media. But with the right social media creative agency and reasonable strategic direction, you could reach millions of people and boost your brand's reputation.
The Promise of Social Media for Food Brands
Plenty of food and beverage brand examples have seen excellent results from social media marketing. And it's easy to understand why. Social media platforms have taken over the world, appealing to billions of users and occupying most people for hours each day. If you take an organic approach, you can hypothetically reach millions for free. If you're willing to pay for advertising, you can get access to advanced targeting tools and distribution networks that can make your brand's messaging much more effective.
Over the years, we've seen unique little brands explode in popularity after a couple of viral posts. Likewise, we've seen household names experience a refreshing new renaissance after shifting their social media tone and becoming more active. 
Because of this, there's no denying social media marketing has enormous potential value for most food brands. The trouble is that milking social media for its value is more challenging.
The Challenges of Social Media for Food Brands 
These are some of the biggest challenges of social media marketing for food brands:
High-level objectives. You know that posting actively on social media could benefit your brand, but how? Unfortunately, too many food brands enter social media without clearly defined high-level objectives. What are you trying to achieve, and how are you trying to achieve it? If you don't have a vision for your social media strategy, it can't possibly succeed.
Platform selection. There are now dozens of social media platforms, from mainstream juggernauts like Facebook and Twitter to less-popular fringe platforms. So how do you choose which platforms to focus on? Which ones should be ignored? It's a big question that could determine your success or failure from the beginning.
Organic reach. It's possible to achieve organic reach on social media, appealing to your followers with messages you post for free. But most social media platforms want to make money, and they can only make money if paid advertising is more valuable than organic posting. So if you're going to post organically, you need to do so strategically, so you can maximize the value of each post without succumbing to the downsides of an organic-only approach.
Competition and differentiation. Countless food brands like yours are already active on social media and probably already appealing to your target demographics specifically. So how do you differentiate your brand? How do you appeal to these overlapping audiences?
Authenticity and consumer skepticism. Consumers know that most brands on social media are simply trying to promote themselves and sell products. Accordingly, the most sincere and authentic brands have the edge over more manipulative or "fake" ones. So how do you prove authenticity to a skeptical audience?
Consistency.

 Creating a social media calendar

 can be tricky, especially with no marketing experience. But without one, your strategy is doomed to failure. People will only follow you if you provide them with a steady stream of new, exciting content. Even a week or two off could cause your audience to dwindle.

Integrations with other campaigns. Social media is rarely used in isolation, commonly integrated with strategies like search engine optimization (SEO), email marketing, and paid advertising. When done right, these strategies complement and enhance each other – but if mismanaged, they can compromise your results.
Engagement. One of the secrets to success on social media is finding a way to engage with people. Instead of an extended monologue with countless empty posts, you should create opportunities for conversation and interaction. What are the best ways to do this for your audience?
Effective cost controls. People often discuss social media as a "free" marketing platform, but even if you're only using social media organically, you'll still be spending time on this project. Accordingly, you need to consider your time and monetary investments to keep your return on investment (ROI) in positive territory.
So how do you solve these challenges?
You could address each challenge individually, researching and developing strategies to overcome them. But it's much more convenient and effective in the long run to hire a team of experts who already know what they're doing in the social media marketing space.
Why Hire a Food Brand Social Media Creative Agency?
Why should you work with a food brand social media creative agency?
Strategic planning. A creative marketing agency can work with you from the beginning, helping you establish your goals, define the objectives for your campaigns, and determine the core strategies that can make your campaigns successful. So instead of going in blind, with vague aspirations of "going viral," you'll have a targeted, focused approach from the beginning.
Customer-centric creative material. From organic posts to targeted advertisements, it's essential to create customer-centric social media materials. In other words, they need to be appealing and valuable for your target demographics. The broad reach of social media makes it tempting to target a broad, generic audience. Still, it's better to focus on specific niches – and a social media marketing agency can help you do it.
New ideas and brainstorming. It's hard to develop new ideas independently, no matter how creative you are or how much experience you have. However, getting a social media firm's outside expertise and talent could be precisely what you need to produce more compelling materials.
Reliable consistency. No more posting on social media only on a whim; when working with a social media marketing agency, you'll have a specific schedule of posts and reliable consistency in the execution of your campaign.
Measurable results. Finally, a food brand social media agency can help you measure and analyze your results. If you're successful, you can double down on the strategies that work. If you're disappointed in your results, you can work together to make better strategic changes for the future.
Launching a social media strategy for a food brand is challenging. Making one successful is even tougher. But everything gets easier if you have an experienced food brand social media creative agency working for you. We're here to help you – so reach out for more information today!